Vancouver Lodge No. 68 would like to invite all of the members, their special ones, friends and seekers to take part at the Wine Tasting Event at the Canada Berries Winery in Richmond, BC on February 17th, 2018 from 1:30pm until 3:30pm.
The price is $35 per person, which is $24 less than you would normally pay at the winery. Here is what you get:
– Tasting of 8 different wines (sparkling, fruit wines, table wines, and dessert wines) ranging from $136 up to $348 a bottle
– Light snacks (charcuterie Platter, crackers, cheese, and more)
Tasting takes approximately 1.5 hours. Free parking is available, drivers are asked to inform server prior to alcohol service. Please inform of any food allergies at time of booking and prior to start of session.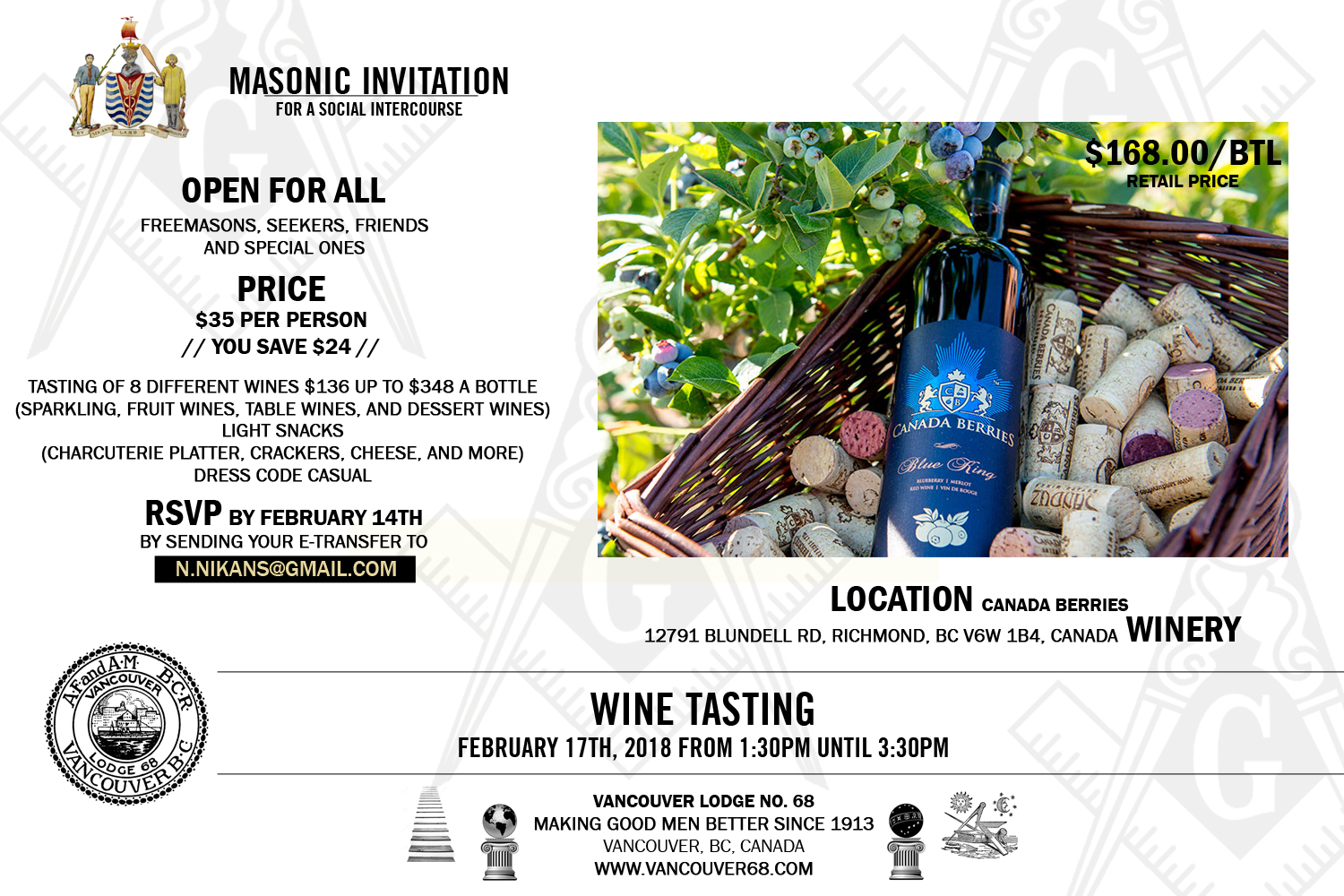 LOCATION
Canada Berries
12791 Blundell Rd
Richmond, BC V6W 1B4
Canada
DATE AND TIME
February 17th, 2018 from 1:30pm until 3:30pm
PRICE
$35 per person
RSVP by February 14th, 2018
by paying cash to the Junior Warden or by sending money via e-transfer to n.nikans@gmail.com
About Canada Berries
British Columbia, Canada is one of the most stunning places on earth. A unique, fertile land where you can enjoy the freshness of the mountains, the comfort of the forests, or the calming properties of countless lakes and rivers. With such thriving natural splendour, it is no surprise that BC happens to grow one of the most nutritious, versatile foods in the world: the small, powerful, beautiful blueberry. This "superfood" is no longer one of BC's best-kept secrets.
BLUE QUEEN SPECIAL EDITION $136.00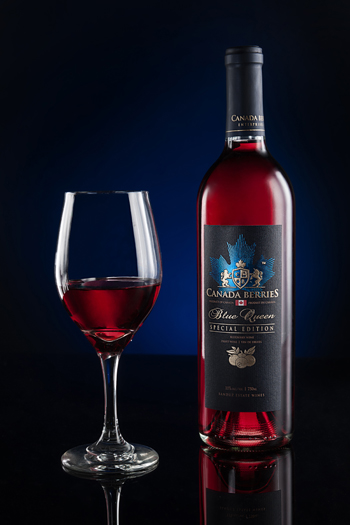 Our mission is to let everyone to know that British Columbia harvests the most exquisite blueberries you will find anywhere… and with our exclusive wine-making process, technical expertise, and commitment to craftsmanship, Canada Berries has created a selection of blueberry wines so impeccable, tourists are making return trips to BC just to have another taste.
Learn more at http://www.canadablueberries.com
Vancouver Lodge No. 68, A.F. & A.M., B.C. & Y.
making good men better since 1913
Vancouver, BC, CANADA
http://vancouver68.com/